Welcome to the
Desk & Derrick Club of the Westbank
Chartered in 1976, the Desk and Derrick Club of the Westbank was started in order to provide employees of the many oil-field related companies on the Westbank with a club based near their employment and homes.
The Westbank Club is part of the Association of Desk and Derrick Clubs and proudly upholds its mission, purpose and motto. Westbank was named Desk and Derrick Club of the Year in 1996, 2003 and 2004.
MISSION STATEMENT: To enhance and foster a positive image to the global community by promoting the contribution of the petroleum, energy and allied industries through education by using all resources available.
PURPOSE: To promote the education and professional development of individuals employed in or affiliated with the petroleum, energy, and allied industries and to educate the general public about these industries.
MOTTO - "Greater Knowledge - Greater Service
2019 Installation of Officers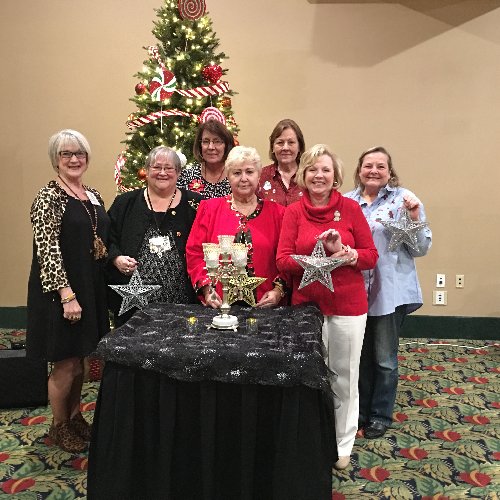 2019 Southeast Region Director, Evelyn McCurley-Ingram; VP, Zelda Gillan; President, Angie Duplessis; Secretary, Theresa Adams; Treasurer, Debbie Brazeal; Directors, Linda Belsome and Elaine Lesnak